What makes a work boot a work boot?

In an effort to help our customers better understand and refer to "parts" of a work boot,
we have provided this detailed illustration. This is a generic boot style, your boots may have
a slightly different design. But, this is a good place to start.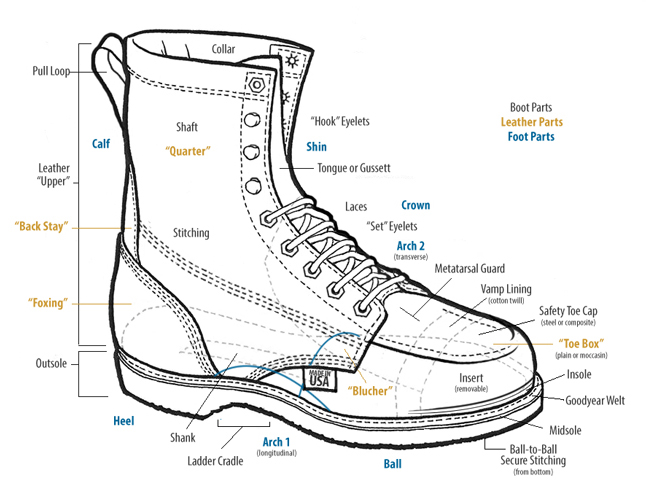 Questions and Answers

Please call us toll-free if you have any further questions.


Thank you for your business.

Walter Brown
President
TheBootPros LLC
question@thebootpros.com
1-800-723-5384