Over 160,000 Union Member Orders!

Since 2008, TheUnionBootPro has served the work boots needs of labor union members
across the United States and Canada. 95% of our business, more than 160,000 customer orders,
were placed by union members looking for a QUALITY SELECTION of work boots,
including AMERICAN MADE styles - and most importantly, UNION MADE.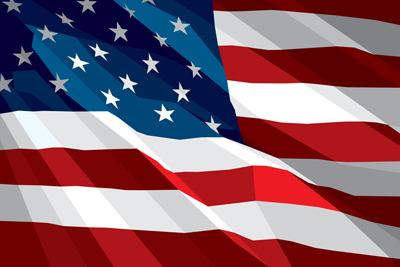 Buying American. Employs Americans.


In recognition of the loyalty displayed by union members in support their fellow working-class Americans, we created the Union Loyalty Rewards Program to help promote and sell AMERICAN MADE workplace products. We now represent 15 AMERICAN MADE workplace products, including, of course, our work boots brands... made by Thorogood of Wisconsin, Carolina of Pennsyvania,
Keen of Oregon and Double-H of Texas.






plus, USA MADE bootcare and workplace products from...

Union City Works™ Boot Care Products of Wisconsin
WigWam® Work Socks of Wisconsin

|

Darn Tough® Work Socks of Vermont
PowerStep® Work Insoles of Ohio


MidWest® Work Gloves of Missouri

|

Knoxville® Work Gloves of Tennessee
KGS® Work Boot Products of Wisconsin

|

BootSaver® Boot Guard Products of Massachusetts
Klein Tools® of Illinois



Membership has its privledges.

Our exclusive UNION LOYALTY REWARDS PROGRAM recognizes the support that labor union
members have shown by trusting THEUNIONBOOTPRO with their work boot purchases. We believe
the added benefits listed below represent the advantage of being a union member
when shopping with us.


SIGN UP TODAY
- LIFETIME "BEST UNION PRICE" ON WORK BOOTS -

OVER 150 JOB-FITTED STYLES TO CHOOSE FROM



- LIFETIME SAVINGS ON ALL WORK GEAR ACCESSORIES -

OVER 15 WORKPLACE ITEMS TO CHOOSE FROM



- EXCLUSIVE PRIVATE MEMBER PROMOTIONS -

SAVINGS OPPORTUNITIES FOR UNION MEMBERS ONLY



- AUTOMATIC ENTRY INTO MONTHLY FREE WORK BOOT GIVEAWAY -

EVERY MONTH A NEW WINNER IS SELECTED | NO PURCHASE REQUIRED



- FREE SHIPPING FOR EXCHANGES -

AVOID DAMAGE TO YOUR WALLET WHEN IT DOESN'T FIT



- NEW PRODUCT INVENTORY UPDATES -

STAY IN THE LOOP ABOUT NEW PRODUCT NEWS



PLUS... UNION PRIDE PACK WITH EVERY ORDER!

FREEBIES TO HELP SHOW OFF YOUR UNION PRIDE

SIGN UP TODAY

SEND US YOUR QUESTIONS

Thank you for this opportunity.

Lynda McLaughlin | Union Relations Manager | TheBootPros LLC | 1-800-723-5384